About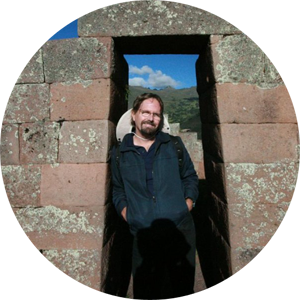 Kim MacQuarrie
Kim MacQuarrie is a writer, a four-time Emmy-winning documentary filmmaker, and an anthropologist. He was educated in France, the U.S. and Peru. MacQuarrie  is the author of four books on Peru and lived in that country for five years. During that time, MacQuarrie lived with a recently-contacted tribe of indigenous Amazonians, called the Yora. It was MacQuarrie's experience filming a nearby group of indigenous people, whose ancestors still remembered their contacts with the Inca Empire, that ultimately led him to investigate and then to write his book,
The Last Days of the Incas
.  MacQuarrie's latest book is about a 4,500-mile journey, from Colombia to Tierra del Fuego, and is called
Life and Death in the Andes: On the Trail of Bandits, Heroes, and Revolutionaries
. During the journey, MacQuarrie investigated the lives and stories of Pablo Escobar, Che Guevara, Butch Cassidy and the Sundance Kid, Charles Darwin, Thor (Kon Tiki) Heyerdahl, and even an Inca "Ice Maiden," sacrificed 500 years ago on top of a 20,000-foot volcano, yet still perfectly preserved. The book was published by Simon & Schuster and was recently translated into Chinese.
Interviews